Health Plurality to Biomedical Hegemony: Allopathic Discourses on Native American Medicine
Health Plurality to Biomedical Hegemony: Allopathic Discourses on Native American Medicine
Event information

| | |
| --- | --- |
| Start: | |
| End: | |
| Venue: | PCA 180, MMC |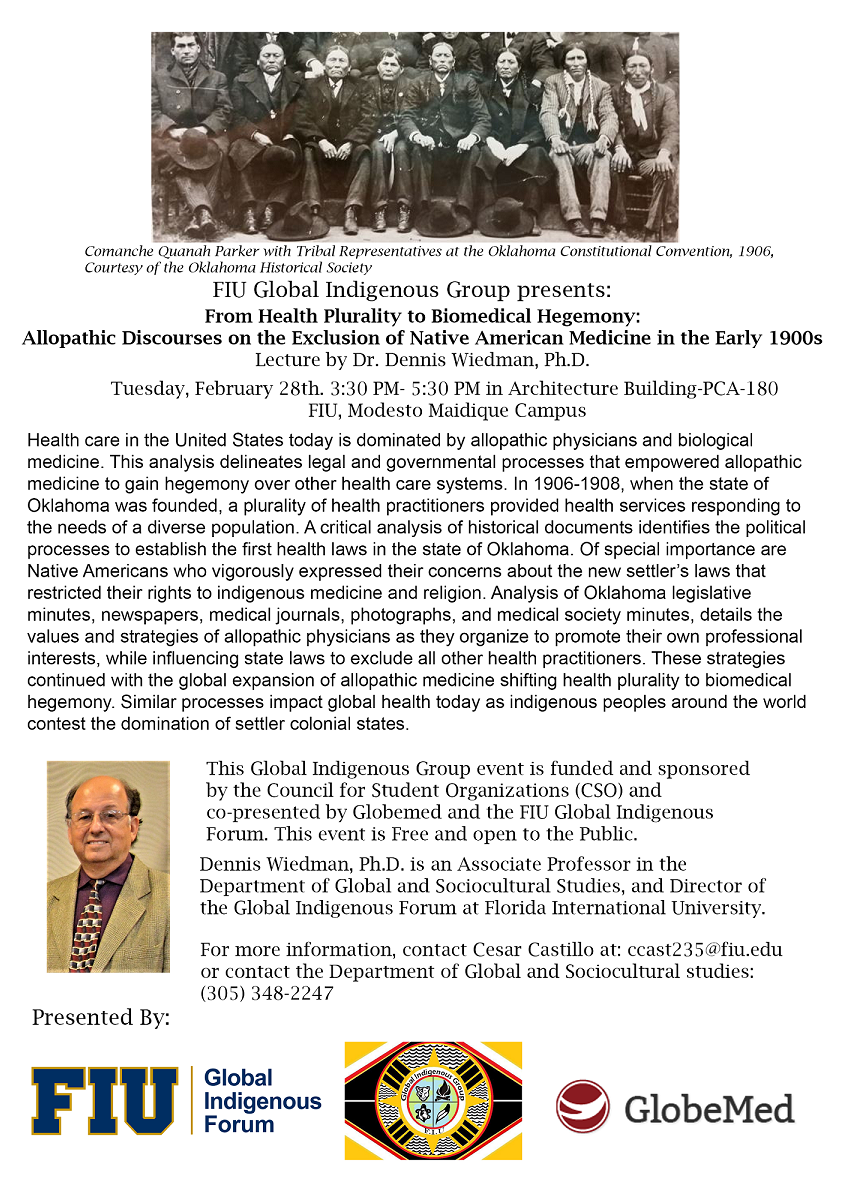 From Health Plurality to Biomedical Hegemony: Allopathic Discourses on the Exclusion of Native American Medicine in the Early 1900s
Lecture by Dr. Dennis Wiedman, Ph.D.
Tuesday, February 28th. 3:30PM- 5:30PM
PCA 180, FIU Modesto Maidique Campus
Health care in the United States today is dominated by allopathic physicians and biological medicine. This analysis delineates legal and governmental processes that empowered allopathic medicine to gain hegemony over other health care systems. In 1906-1908, when the state of Oklahoma was founded, a plurality of health practitioners provided health services responding to the needs of a diverse population. Of special importance are Native Americans who vigorously expressed their concerns about the new settler's laws that restricted their rights to indigenous medicine and religion. Similar processes impact global health today as indigenous peoples around the world contest the domination of settler colonial states.